September 17, 2013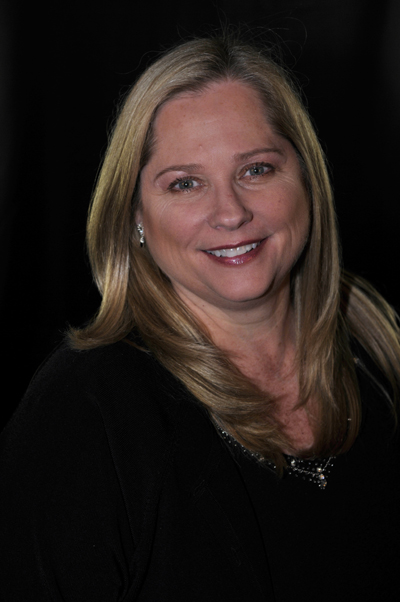 Every May, many of us find ourselves pulling out the wallets to bid on hundreds of incredible items donated to the Brenda Novak Auction for Juvenile Diabetes. This year's auction was fantastic. According to Brenda's auction site, this year's auction raised $359,815 and smashed through the $2 million mark (cumulatively). I'm proud to say that the ENALR authors have a history of participating in the event, although if my husband ever discovers how much I've spent…..  🙂
This year, ENALR offered a month of running an ad on our site. Now if you've been here before,  you know we don't run ads on this site, so offering this was new for us. In addition, we offered up an author interview for the winner. Today, I am so thrilled to welcome TERI RIGGS, the bid winner from Brenda's auction. If you will roll your eye to the right, you'll see the add for her book, RESOLUTIONS. 
Hi Teri! Welcome to ENALR. Tell us a little more about you. 
   I am a true bookaholic. I love to read almost as much as I love writing and usually read at least one book a day. When I'm not hanging out with my family, I'm feeding my book addiction. My hubby and I live in Marietta, Georgia. I'm very blessed to have all three of my daughters living within ten minutes of my house.
                Once upon a time, I worked as a neonatal nurse in the real world. I enjoyed my nursing career, but can honestly say I love being a mother, grammy, and author much, much more.
What was the feeling like when your first book was contracted and published? Has the experience been what you expected?
   I think I called everyone I knew—and a few strangers, too—when I signed my first contract with a small e-publisher. The experience was not what I expected. Is it ever? I had the contract in hand, and was ready to move on to my next masterpiece. When I got back my first set of edits and saw all the red lines, I cried like a two year old. I wondered why the publisher bought the manuscript in the first place! numerous revisions later, it was finished and on sale. End of story? Nope.
   A month or so later, the publisher folded. With plenty of encouragement from Hubby, I went the KDP route and put the book back up as self-published. But that's another story.
   After that first encounter with a publisher, I wasn't really sure what to expect. Fortunately, my experience with Decadent has been awesome since the beginning. I'm liking it so much more this time around.
What is your writing process like? Are you a plotter or a pantser? Do you need quiet or do you write to music? Morning or evening? Inquiring minds want to know.
  I usually start with an outline, but then somewhere along the way, my characters hijack my plot, take me hostage, and I turn pantser.
  I'm not a good sleeper, so I do a lot of late night writing and love a little music playing in the background. I do prefer quiet when I'm doing edits.
What's the best thing you like about being a writer? What is the worst?
  The best thing? Some days I'm on a roll, finish early, and get to spend extra time with my family.
  The worst? The times I spend most of the day looking at a blank screen, and I don't get to spend time with my family.
What advice would you give to an aspiring writer? 
   Never give up on your dreams. Keep swinging the bat.
If you could ask readers any question, what would it be?
    I'd ask them if they'd take a little time to give my book a review. I love to hear reader's feedback.
What are you working on now? 
 Three historical western short stories that take place in a town called Colby Springs. I'm doing edits the second book for my self-pubbed series. I'm also working on an outline featuring another Resolutions character.
Tell us about Resolutions
 Resolutions is a reunion story about two ex-lovers who get thrown together after the hero, Mac, is sent to rescue the heroine, Eve, from the prison of a Colombian drug-lord, turned terrorist. As the chase heats up, so does their desire for each other. Eve is a kick-ass DEA agent who loves her independence and hates alpha males. Of course Mac, a Resolutions operative, is pure alpha who wants to control and protect Eve. On the run, Mac and Eve must learn to trust each other again in order to stay alive. That inspired me to write Resolutions? It's been so long, I honestly can't remember.
A little more about Resolutions:
DEA agent Eve Taylor has had her fill of alpha males. When Resolutions'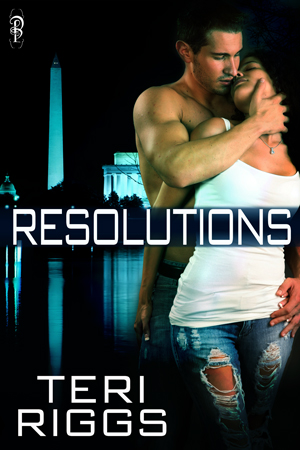 operative and former lover, Dillon "Mac" McKenna, threatened her hard-earned independence, she ran. On a mission to gather evidence against a Colombian drug-lord, Eve discovers the drug-lord is helping terrorists plan an attack on American soil. Before she can escape with the vital information, she's captured and comes face to face with her mortality…
As a teen, Mac watched his family fall apart after his mother died doing dangerous U.N. work. The possibility of losing Eve to a mission ignited an overwhelming need to protect her. When he forced her to choose him or her job, she walked away. Two years later, it seems all his nightmares have come true and he's tasked with rescuing her from a Colombian prison. Mac has never stopped loving Eve, but does he dare risk his heart when he's so terrified of losing…
On the run, Mac and Eve must learn to trust each other again in order to stay alive.
* * * * * * * * * *
Note: Resolutions is a private black ops agency specializing in the near-impossible extractions of kidnap victims, hostages, and all forms of intelligence other agencies have failed to retrieve.
Great Interview, Teri. Thank you so much for being with us today (and for the rest of the month!) The ladies of ENALR appreciate your support of The Brenda Novak Juvenile Diabetes auction and wish you mega-sales with Resolutions. 
To but your copy of Resolutions, follow the links below:
Amazon | Barnes & Noble | Decadent Publishing | All Romance eBooks (aRe) | BookStrand