April 21, 2014
I've been thinking a lot about book covers this past week for two reasons: 1) I have a new Harlequin Romantic Suspense cover to reveal (See below!) 2) I've been working on a cover redesign of one of my favorite older titles (Details on that coming soon!)
All this attention to covers has me thinking, what elements of a cover make you pick up a book or click through a link to learn more about a title? Do eye catching colors make a difference? A trend in romantic suspense was for the covers to all be dark with murky images. I hated this as I felt it made it too easy for the reader's
eye to pass over it on a shelf full of brighter images. I mean really…which book would you pick up based on the color alone?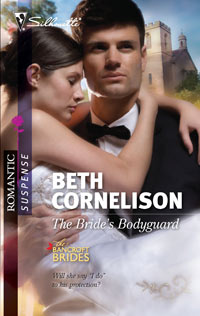 What about a handsome man? I think marketing departments are counting on women who read romance to be drawn to a hot guy— especially if there is only a hero, making it easier for the reader to put themselves in the role of the heroine. Is that true for you? Which of these grabs you and make you want to grab the book? (And the hero?!)
Do babies on romance covers attract your attention? Babies are a perennial hook in category romance, even though most tired new parents will tell you a small baby (late night feedings, dirty diapers and colic anyone?) has a way of killing a romantic mood. I guess art directors are hoping a sweet baby will appeal to the maternal pull in romance readers. I mean how can you resist this?
What do icon photos do for you? A homey setting? A chilling image for suspense?
I've been trying to find the right balance of eye-catching, tone appropriate and relevant to my plot to create a cover that will sell, sell, sell. My romantic suspense deserves a gripping cover. It is one of my best books (IMHO) and has been wearing this cover for five years.
Bright color but nothing else to really draw the reader.  So now it is your turn. Leave a comment and tell me what YOU find attractive, eye-catching and pick-up worthy in a romance/romantic suspense cover!
And now, without further ado…here's my June HRS cover with TWO hooky elements. A hot guy and a baby! Whoo hoo!